Functional Medicine Doctor Q&A
Are you looking for a functional medicine Doctor? Functional medicine doctors look into the root cause of the disease and treat it accordingly. Visit The Thyroid Place in Orlando, FL, our professionals treat diseases with these factors such as genetics, hormonal changes, and lifestyle. For more information,

contact us

or schedule an appointment online. We are conveniently located at

3101 Maguire Blvd Suite 101, Orlando, FL 32803

.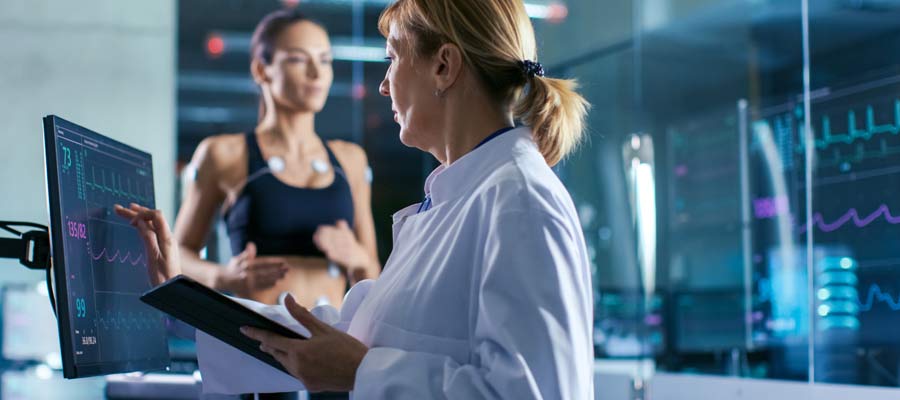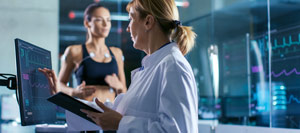 Table of Contents:
What is functional medicine?
What does a Functional Medicine Doctor do?
What conditions does a Functional Medicine Doctor help find relief from?
What are some reasons to see a Functional Medicine Doctor?
If you are interested in learning about functional medicine, you have come to the right place. At The Thyroid Place, our mission is to help our patients uncover the root causes of their ailments so they can change their lifestyles, engage in healthy choices and achieve better health outcomes. Conventional medicine has distorted our idea of what health means; many patients come to our clinic having spent years taking pills and seeing Doctors, yet did not receive any benefit.
Functional medicine is at the frontier of medical advancement and is a medical paradigm shifter as it places a great emphasis on the interconnectedness of the human body. We look forward to working with every patient who comes to our clinic; we love helping everyone achieve a greater sense of happiness, health, and personal and professional productivity.
What is functional medicine?

Functional medicine is a healthcare philosophy and approach that focuses on identifying and addressing the root causes of disease and illness instead of just covering up the symptoms. Functional medicine practitioners use a wide variety of diagnostic and lab tests to determine the causes of disease and then use a number of different conventional and alternative approaches to address those causes. In addition to this, functional medicine doctors implement lifestyle changes, including dietary and exercise modifications, to address the root causes of disease and to help the body heal itself.

Functional medicine emphasizes the importance of maintaining healthy function—physical, mental, and emotional—as opposed to just the elimination of disease symptoms. It also places an emphasis on the prevention and reversal of disease rather than just the management of symptoms.
What does a Functional Medicine Doctor do?

A functional medicine doctor is a medical doctor who specializes in helping patients find relief from chronic health conditions with a personalized, multi-disciplinary approach that incorporates the latest research and cutting-edge clinical practices.

Functional medicine doctors use a variety of therapies and methods to help their patients restore health and function to their bodies. They often work with other healthcare providers, such as acupuncturists, nutritionists, and physical therapists, to help their patients reach their full potential health-wise. They are trained to look beyond the traditional signs and symptoms of disease and take into consideration the many different faculties that affect health, including physical, mental, emotional, spiritual, and psychosocial well-being. They use various therapies and dietary changes designed to address the body's underlying problems, such as digestive disorders, immune deficiencies, and hormonal imbalances.

Functional medicine doctors are becoming increasingly prominent in modern medical facilities, especially in large medical centers where their practices can be integrated with other medical specialties.
What conditions does a Functional Medicine Doctor help find relief from?

Functional medicine doctors implement a number of different strategies and approaches that can help ameliorate a long list of symptoms and conditions, a few of which include:

● Diabetes — When we eat, our bodies break down food into sugar (glucose) that is converted and used as energy. Diabetes is a chronic condition that is characterized by an inability to regulate blood glucose levels, resulting in levels that are higher than normal.

● ADD/ADHD — ADD/ADHD stands for attention-deficit/hyperactivity disorder and is typically diagnosed in adolescents when exhibiting symptoms in all three categories of impulsivity, inattention, and hyperactivity; ADD/ADHD is also commonly diagnosed in adults, affecting millions of Americans.

● Digestion — The entire process of digestion involves mastication of food in the mouth, transporting it down the alimentary canal, breaking it down in the stomach, as well as processing it and extracting its nutrients in the intestines; the nutrients are then transported throughout the body via the circulatory system which provides nourishment for the cells that make up the entire body.

● Anxiety — More than just a feeling or emotional disposition, anxiety is a mental health condition characterized by excessive worry and nervousness.

● Insomnia — A sleeping disorder characterized by difficulty falling asleep, the inability to stay asleep, or waking too early, insomnia affects millions of Americans and can lead to sleep deprivation, which has many associated sequelae.

● Fatigue — The body's main source of energy is blood sugar, as well as various proteins that provide energy in different ways. Fatigue is characterized by a lack of energy; often causing inactivity, it can impede one's motivation, making it hard to perform simple tasks.
What are some reasons to see a Functional Medicine Doctor?

There are many reasons to see a functional medicine doctor, primarily because they actively seek out the underlying causes of health problems for long-term results. Patients often see a functional medicine doctor because they have had no success with traditional medicine and are looking for a more natural way to heal the body. Functional medicine doctors understand the body's incredible regenerative and restorative abilities and focus on enhancing these functions via natural, non-invasive and holistic therapies.
 
If you are looking for a better way to heal, come to The Thyroid Place. For more information, contact us or schedule an appointment online. We are conveniently located at 3101 Maguire Blvd Suite 101, Orlando, FL 32803. Serving and providing Virtual care to clients from Orlando FL, Winter Park FL, Fairview Shores FL, Edgewood FL, and across the state of Florida!