Zerona Z5 for Weight Reduction Q&A
Zerona Z5 is a safe and non-invasive procedure that produces transformative weight loss results. It helps in reducing fat from waist, thighs and hips. After six sessions of Zerona, you will be able to notice the difference in treated areas. Visit The Thyroid Place and meet

Dr. Ruben Valdes, DC

, for your issues related to thyroid. Dr. Valdes has written a best seller book about thyroid for people battling with hyperthyroidism. He believes in treating thyroid related diseases through non-conventional methods such as integrative and functional medicine. For more information and guidance contact us now or book an appointment today. We are located at 3101 Maguire Blvd Suite 101, Orlando FL 32803.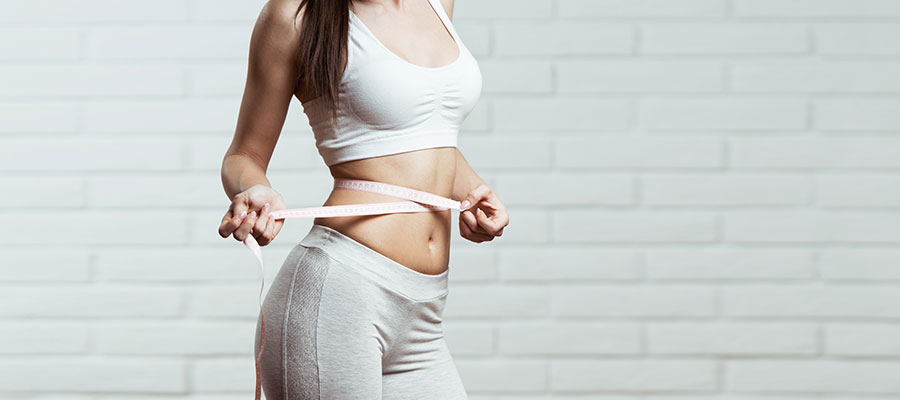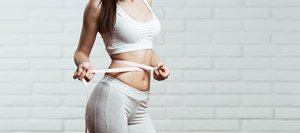 Table of Contents:
What is the Zerona Z5?
What are the benefits of Zerona Z5 for weight reduction?
Who is a good candidate for Zerona Z5?
Does Zerona Z5 remove fat permanently?
What is the Zerona Z5?

With Zerona Z5, fat loss can be effectively targeted without the negative side effects associated with other methods.

In our society, fat cells are viewed as a problem, simply accumulating volume and forming saddlebags, love handles, and muffin tops, robbing us of our youth and self-esteem. Due to this, many people opt for elective procedures that remove fat calls, such as liposuction or fat-freezing. Although this might seem intuitive, recent medical research reveals that this approach could actually have a counterproductive effect in the long run, since fat cells actually work differently than we think they do. Fat cells may be killed temporarily, but they will regenerate or grow larger in new areas of your body within the first year to compensate for what was taken. Within 4-5 years, 300 billion fat cells can regenerate from those that were killed.

With Zerona Z5 body fat is targeted and melted using low-level lasers. A laser breaks fat cells away from their centers by targeting many parts of a patient's body. Fat cells are divided by the process, resulting in their separation from the fatty tissue that has been collected. As a result, the skin becomes temporarily tighter and weight is lost temporarily. Fat cells are not killed by this process. It merely disrupts them. Zerona exploits a weakness in fat cells to disrupt them. Skin cells that you want to keep can be separated from fat cells.
What are the benefits of  Zerona Z5 for weight reduction?

As a fat loss treatment, Zerona's cold laser technology has been clinically tried and proven to be effective. Multiple double-blind, placebo-controlled, randomized, multisite studies have been conducted to investigate the Zerona technique. The majority of clients lost an average of 3.72 inches from their waist, thighs, and hips, whereas the placebo group lost only .5 inches.

Low-level laser light is used in this "cold" laser technique, so your body's tissues are not heated. In addition to reducing fat in your waist, chest, pecs, back, neck, arms, thighs, hips, and ankles, the Zerona procedure creates an overall slimming effect when applied cosmetically.

By using low-level laser stimulation, the Zerona Z5 laser disrupts fat cell membranes. The disruption of the cell induces the formation of a transitory pore, which allows the fatty material inside to seep into the lymphatic system's interstitial space. This results in the shrinking of fat cells within adipose tissue, rather than killing them, which can damage tissue integrity.
Who is a good candidate for Zerona Z5?

Losing fat with Zerona is a great way to improve your overall wellness. It is possible that your results may vary depending on your medical history and the parts of the body targeted. There's a possibility that fat can be stored in the cells in the future since Zerona empties cells instead of destroying them. The only way to achieve lasting results is with a balanced diet and regular exercise, burning more calories than you consume.

Generally, Zerona is painless and safe for most people. You can lose fat and start a healthy lifestyle with Zerona, an FDA-approved treatment.

The Zerona treatment is a good choice if you want to lead a healthier lifestyle, but you need help losing fat.
Does Zerona Z5 remove fat permanently?

With Zerona Z5, fat cells are reduced rather than eliminated as with liposuction and cryolipolysis. Fat cells regenerate and come back bigger in the next year if you kill them. This will only help you lose fat temporarily. In order to compensate for what you lost, your body produces even more fat cells. For this reason, Zerona Z5 can produce better and more permanent results than the alternative.

It won't take long for you to look slimmer and feel healthier. According to the manufacturer, you should follow the Zerona Z5 protocol starting two weeks before the treatment and continuing for at least one week after. Your results should be sustained as long as you maintain a calorie-neutral lifestyle. Whenever you invest in losing weight, you must change your lifestyle in order to succeed.

Through Zerona's adjustable heads, fatty liquids are temporarily released from the fat cells beneath the treatment area and are flushed out naturally through your lymphatic system. By reducing fat and inches off your waist, hips, and thighs, Zerona Z5 creates an overall body slimming effect. Zerona Z5 is available at The Thyroid Place. For more information and guidance contact us now or book an appointment today. We are located at 3101 Maguire Blvd Suite 101, Orlando FL 32803. We are serving clients from Orlando, FL, Winter Park FL, Fairview Shores FL, Edgewood FL, and surrounding areas!