Cold Laser LLLT for Hair Growth in Orlando, FL
Cold Laser LLLT is the solution to male and female-pattern hair loss. LLLT for hair growth is available at The Thyroid Place. Get your hair back today! For more information and guidance contact us now or book an appointment today. We are located at 3101 Maguire Blvd Suite 101, Orlando FL 32803.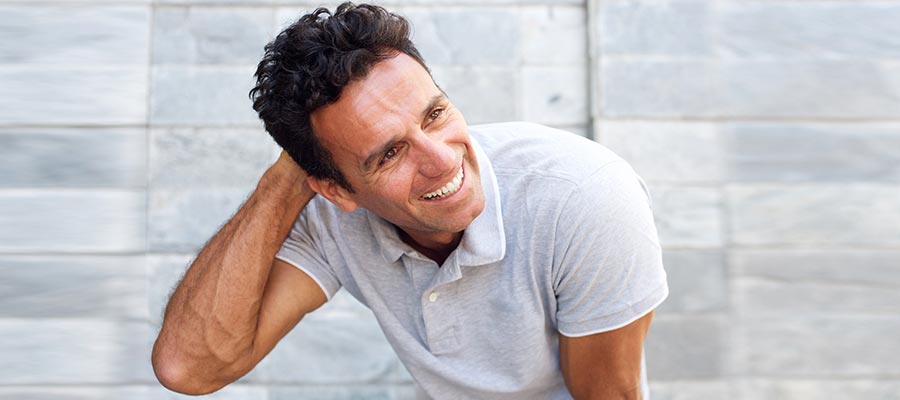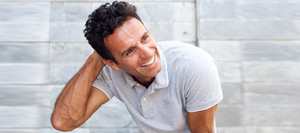 Table of Contents:
What is LLLT?
How does LLLT work?
What to Realistically Expect from LLLT for Hair growth?
Who is a good candidate for LLLT?
What is LLLT?

LLLT uses laser light to stimulate cell growth and supercharge hair follicles as a nonsurgical hair loss treatment. It promotes hair growth and improves hair volume and appearance. There are no known side effects associated with the therapy, and it is painless.

For both men and women, LLLT is an FDA-approved hair loss treatment. Alopecia androgenetica, also known as male and female pattern baldness, is the most common reason for undergoing this therapy. The most common cause of hair loss in both men and women is androgenetic alopecia, a hereditary condition that causes hair follicles to shrink and become dormant, eventually halting hair growth. As well as treating alopecia and hair loss caused by chemotherapy or severe hair loss caused by pregnancy or menopause, LLLT may also be used to treat other forms of alopecia and hair loss. Also commonly used in conjunction with PRP therapy, it can be particularly effective when used with hair transplants. There has also been evidence that LLLT produces even more beneficial results in the short term than medications.

By improving circulation and stimulating new growth, low-level light therapy (also called laser hair growth treatment) is intended to treat hair loss and improve regrowth.

Researchers have found that near-infrared (or red laser light) can promote tissue regeneration and repair. For this reason, it's used to treat wounds and heal scars.

There are three phases in the hair growth cycle: anagen (growth phase), telogen (resting phase), and catagen (shedding phase). With an LLLT device, light beams penetrate scalp tissue, increasing blood flow and stimulating follicle metabolism, resulting in the production of anagen hair. LLLT is beneficial for treating hair loss in a number of ways. More nutrients reach hair follicles, which increases hair growth and strengthens and thickens existing hair.
How does LLLT work?

In LLLT, laser light produces a particular wavelength that is uniquely absorbed by hair follicle molecules. In multiple ways, the light supports the growth of hair follicles.

It stimulates the stem cells responsible for regenerating hair follicles when it penetrates the scalp, promoting hair regrowth. As a result, hair grows faster by increasing ATP production and cell metabolism.

By increasing blood flow in the targeted region of the scalp, the light increases nutrients and oxygen delivery to the hair follicles, causing the hair to grow longer and thicker. The hair shafts become thicker as a result, and the overall appearance of the hair becomes fuller.
What to Realistically Expect from LLLT for Hair growth?

Hair follicles that are thinner and weaker respond very well to LLLT. Thicker, stronger, and healthier hair has been shown to result from it. The hair's appearance and volume can be significantly improved by this method.

Studies have shown that LLLT slows down or even stops hair loss in 85% of patients undergoing treatment. In 55% of the cases, patients also experienced new hair growth.

Treatment usually shows results after two months and continues to improve over time. In the event that treatment is interrupted, hair loss will recur over several months and hair will gradually return to its original state. Treatment with LLLT only works as long as it is continued.
Who is a good candidate for LLLT?

When baldness has existed for a long time, LLLT will not work. Since there are no hair follicles to stimulate on areas of the scalp with no hair, it cannot promote hair growth. Dead hair follicles cannot be treated with LLLT since they are only affected by active hair follicles.

In order to achieve maximum hair restoration benefits, it's ideal to begin LLLT as soon as possible. Using this product in the early stages of hair loss or when there is partial hair loss produces the best results. Additionally, LLLT can be combined with other therapies to maximize results.

Hair loss in more advanced stages can result in limited results. It may, however, lead to a slowing or stoppage of hair loss.

LLLT is available at The Thyroid Place. For more information and guidance contact us now or book an appointment today. We are located at 3101 Maguire Blvd Suite 101, Orlando FL 32803. We are serving clients from Orlando, FL, Winter Park FL, Fairview Shores FL, Edgewood FL, and surrounding areas!